Edition #2: Making 5-Figure Revenue from Showcasing Landing Pages
Learn how Danny Postma makes money from recurring subscriptions, complementary products and affiliate programs / Read Tom's pitch for EmployRemotely and offer him your advice.
Why am I doing this newsletter?
Hi! I'm Gabriel and I'm a maker just like you. I struggled to find high quality advice that I could apply myself on the Internet. To help other makers avoid the same problem, I created this newsletter so we can learn and grow together.
In this issue, I interview Danny Postma, who runs LandingFolio.com and many other side projects. They all complement his main product and add to his revenue streams. I also interview Tom Cafferkey who runs a remote jobs board for developers.
Key Takeaways for Young Makers
Start your own project that you can own and be proud of to show to people

Great products solve a problem

Add paid products early on

Be consistent and keep growing your traffic

Use site traffic analytics to figure out affiliate income opportunities

Grow recurring revenue as early as possible

Create content that compels people to share them

"The best time to start is last year"

Be consistent and keep growing your business
---
🙏
A Word From Our Sponsor
Being a maker can be mentally exhausting. It doesn't have to make you go crazy. Journal your thoughts with Mindwave, an All-in-one journal for work and life. Learn from your past. Be present. Improve your future.
---
Making 5-Figure Revenue from Showcasing Landing Pages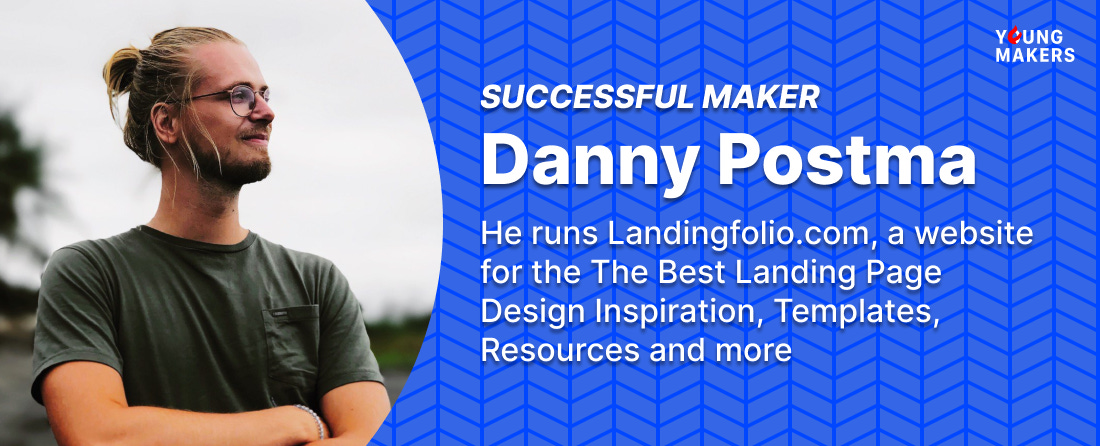 Today we have Danny Postma from Landingfolio.com with us. He built Landingfolio as a side project and turned it into a good income stream for himself. He has very creative ideas about how to make money online as a maker. And he has the results to prove it works. Let's hear it from him.
Why did you make it? 
In 2015 I decided it was time to start my own side project. Working for clients is fun, but you are always working on something that is not yours.
I wanted my own product. Something I could be proud of and show to people. Great products are the ones that solve a problem. As a marketer and landing page designer, I had one big problem. There are no galleries for the best landing pages. And that's how Landingfolio was born.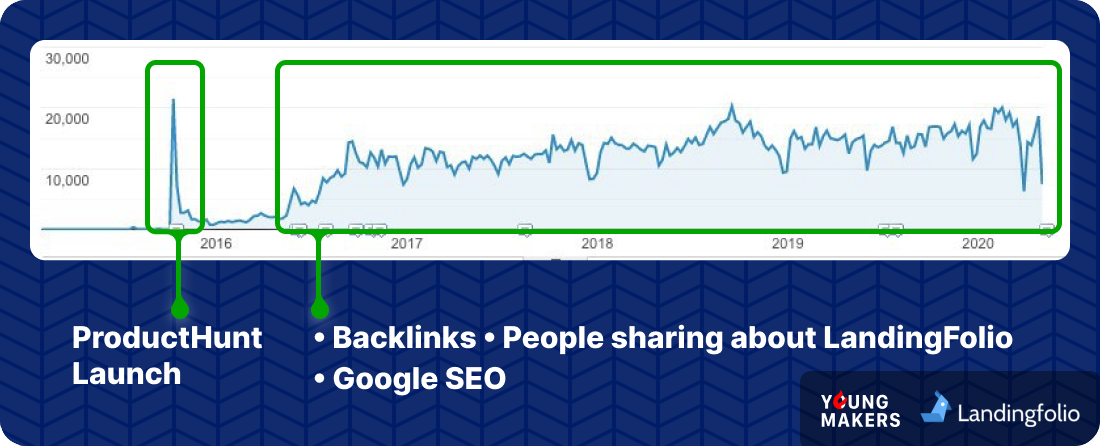 In one weekend I hacked the site together with only HTML. Added a bunch of design examples and launched it on ProductHunt. This launch completely blew up, receiving 12,000 visitors to the site. 
My mistake was that I didn't add any paid products to the site, so traffic eventually slowed down. I honestly didn't do much anymore with the site after that..

What did you make your first profit on?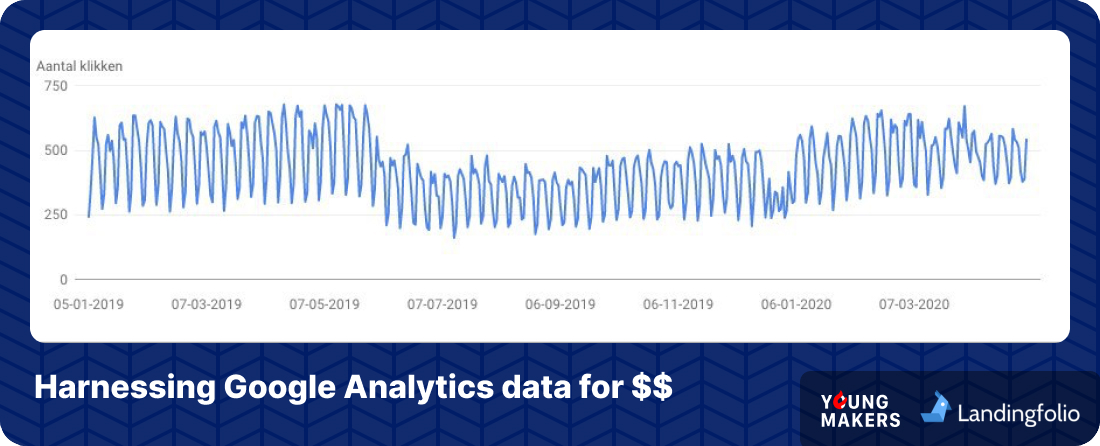 Well, 2 years after launching the site, I decided to take a quick look in Google Analytics. I then found out over 200 users a day visited my site. I was completely shocked by it, so I decided to figure out what happened.
I found out that the site ranked #1 for a lot of search queries containing "landing page". One of the most visited pages of the site was a blog post reviewing three landing page tools. They were Instapage, Leadpages and Unbounce.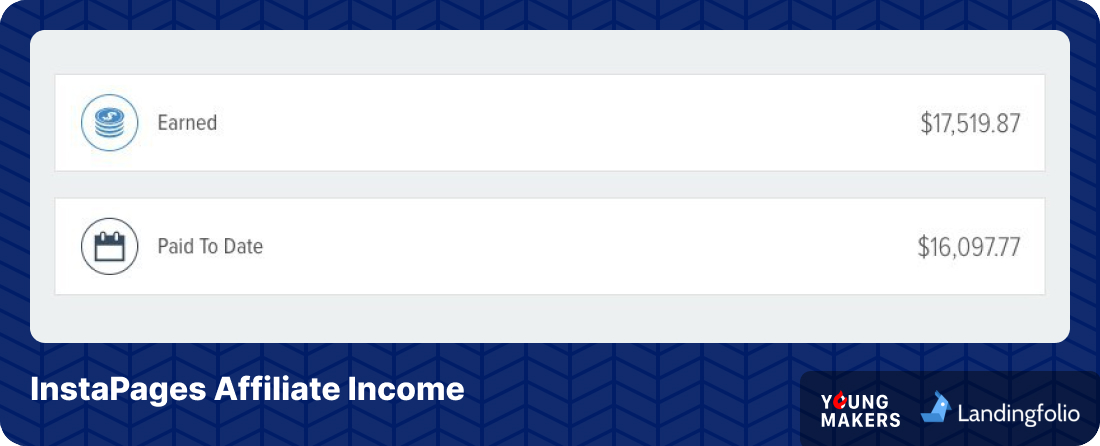 After noticing that I decided to join Instapage affiliate program and add some of their links to the blog post. These affiliate programs offer you a whopping 33% lifetime revenue. Meaning that for every user I send to them, I would get $30 every month!

If you don't mind sharing, how much did you make?
After a few months of having this program online, I earned $1000 a month. Now, I was backpacking for a year, so Instapage in a way, paid for my trip around the world. Not bad for one weekend of work.
Unfortunately, revenue has decreased a lot since last year. Instapage decided to change their complete business model. And sales declined to almost $0.

How did you decide on the business model?
I've decided to stop relying on affiliate marketing. It's an amazing easy way to start generating revenue when you get traffic. But, you're 100% dependent on another company. In recent days with Amazon cutting their affiliate payouts, that is not something to rely on.
Over the last year or two, I've transitioned to selling my own products on Landingfolio. I wrote a book ($7000 revenue and growing) and created templates and UI Kits.
Last month I launched the new version of Landingfolio. This was when I started focusing on recurring revenue. To do so, I offer more content, extensive functions and free product downloads to paid users.
Recurring revenue is one of the best business models you can rely on. You know exactly what your revenue is going to be next month. The best part is that it's compounding. Every month new members sign up, and if you're doing well, most won't leave. This means that your revenue grows every month.

Where is the product now?
In September 2019 I decided it was time to take Landingfolio to the next level. No longer only for inspiration, but something bigger. For four days a week, including the weekends and evenings, I started learning how to program.
I decided to create Landingfolio using Nuxt. A framework for Vue.js. I expected a way bigger learning curve, but Vue is an amazing library to learn. Especially when you don't have that much background with programming.
Six months and over 500 hours later the site was finally finished. I've had to push a LOT of features to the "later" section.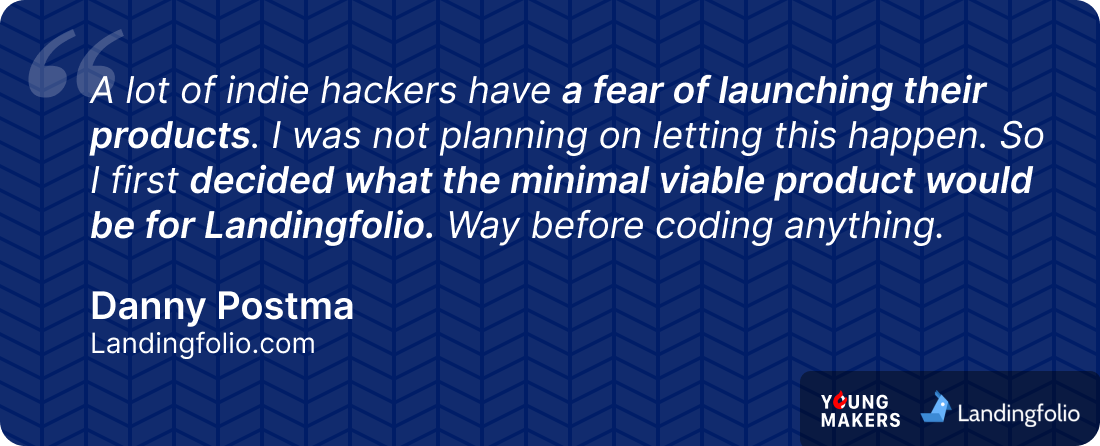 Currently Landingfolio gets around 1000 visitors per day. Revenue is increasing since the introduction of the membership model. On average, I get a new member every day paying $9 a month. The current MRR is $270 since the launch on the 2nd of April 2020.

Looking back, what would you do differently?
I would have added more templates I made and built a bigger email list. When I first started, there wasn't a lot of competition but now there is.
"The best time to start is last year"
– Seth Godin


What are you working on now?
I'm still working hard on finding the perfect product market fit. I'm in a difficult market. Designers come for inspiration and aren't that much in a buyer's mood. They're busy working on their designs and don't want distraction. So, for the next few months I'll keep on launching new products and see which ones stick. 

How Landingfolio got profitable in 8 Steps.
Start a website where you give away free content. People are more compelled to share those.

Start showing your products to other people. Launch on Producthunt, Reddit, Twitter. Anywhere. This gives you a lot of backlinks, and Google looooves backlinks.

Don't expect traction immediately. It took me 1.5 years to rise in Google. But now it sends me 700 visitors a day. (1.5 years is long, but remember I built it in a weekend)

Collect visitors email addresses with a newsletter. Or by giving them something for free as a lead magnet

Learn from your visitors and figure out what their actual problem is.

Create a product that solves their problem in Step 5. My audience struggled with coming up with good headlines. So, I wrote Headline Formulas.

Promote the product to your newsletter and on your site.

Profit!
---
Interview with Tom Cafferkey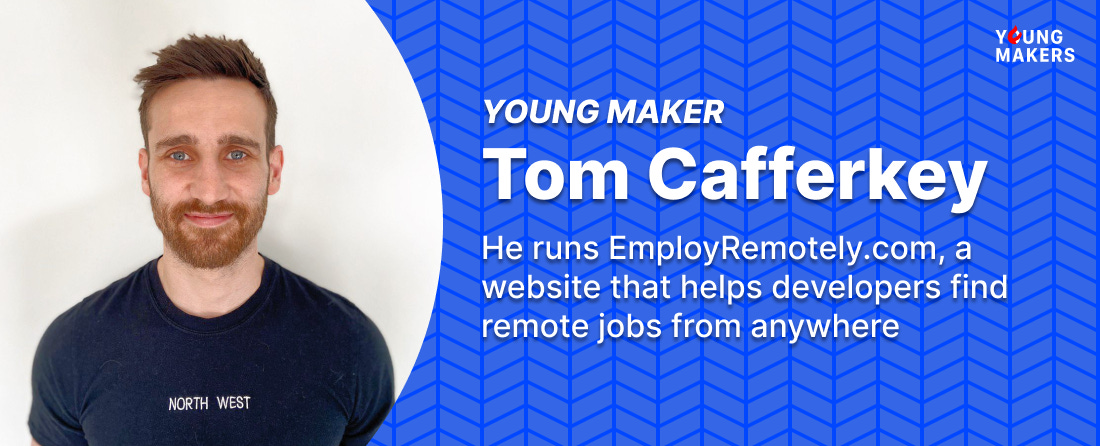 We have Tom from EmployRemotely.com. His product helps developers to find remote jobs anywhere. We have his flash pitch here. And we hope successful makers will read and reach out to provide their advice for Tom.

✋ Profitable makers, got advice for Tom? Reply with your advice.
It'll go in the next newsletter edition – help a maker out, get visibility.


What are you making?
I'm making a 100% remote working jobs board and newsletter. They target developers only.

Why are you making it?
Job boards often cater to a vast array of professions. That makes it difficult for a software developer like myself. The sheer amount of professions make it hard to filter out relevant job openings. I found that it took unnecessary effort to discover jobs which used technologies I knew. Or jobs ones with technologies I am interested in learning, or had past experience in using.

What are you trying now to get to profitability?
We're currently trying to increase our newsletter subscriber count. Making amends to the website to drive the amount of subscribers up where we can get sponsors. As well as this we are working on a Stripe integration to begin charging for job postings.

How are the results so far?
We have currently not started monetizing the service so we are not making any revenue. We plan to do so soon. We currently have over 210 subscribers and 20,000 page views in the last month.

What's your biggest challenge right now that you need advice for?
Our biggest challenge so far is marketing. As a developer, I don't have much experience in marketing a product and this is a huge learning curve for me.
We have tried various paid ad channels. The best results come from manual outreach to individuals on Twitter. But finding time and content to put out on social accounts is difficult to do.
---
Get Interviewed
Are you a maker who wants to promote a new product and help young makers? Want to relive your first profitable project?
Are you a young maker that wants advice? Reach out and I'll put your pitch to mentors and readers in one of our editions.
Email me at zhchuan.2016 <at> gmail <dot> com, or reply to this email.
---
Support Young Makers
Know a friend who wants to learn how to creatively make 5-Figure Revenue as a maker?
---
🔥

Want to launch your own newsletter?
I'm hosting a 2 weeks mastermind group for premium subscribers.
• Launch and grow your newsletter to 50+ subscribers in 2 weeks
• Get video feedback of your newsletter setup
• Growth and monetization tips
There's only 4 slots in this mastermind group, going at $50 per slot.
If you try your best and do everything we go through in the mastermind group but don't get results, I'll refund you. 
Subscribe to this newsletter's $50 plan to enroll in the mastermind group. You get a complimentary 1 year of premium subscription to Young Makers. That includes content I'll release only to premium subscribers.
---
Looking for Sponsors
Reach out to 70+ subscribers and my 600+ followers on my Twitter. My audience are the most passionate makers and entrepreneurs on Earth.
Each slot costs $10 for a 70% open rate newsletter.
---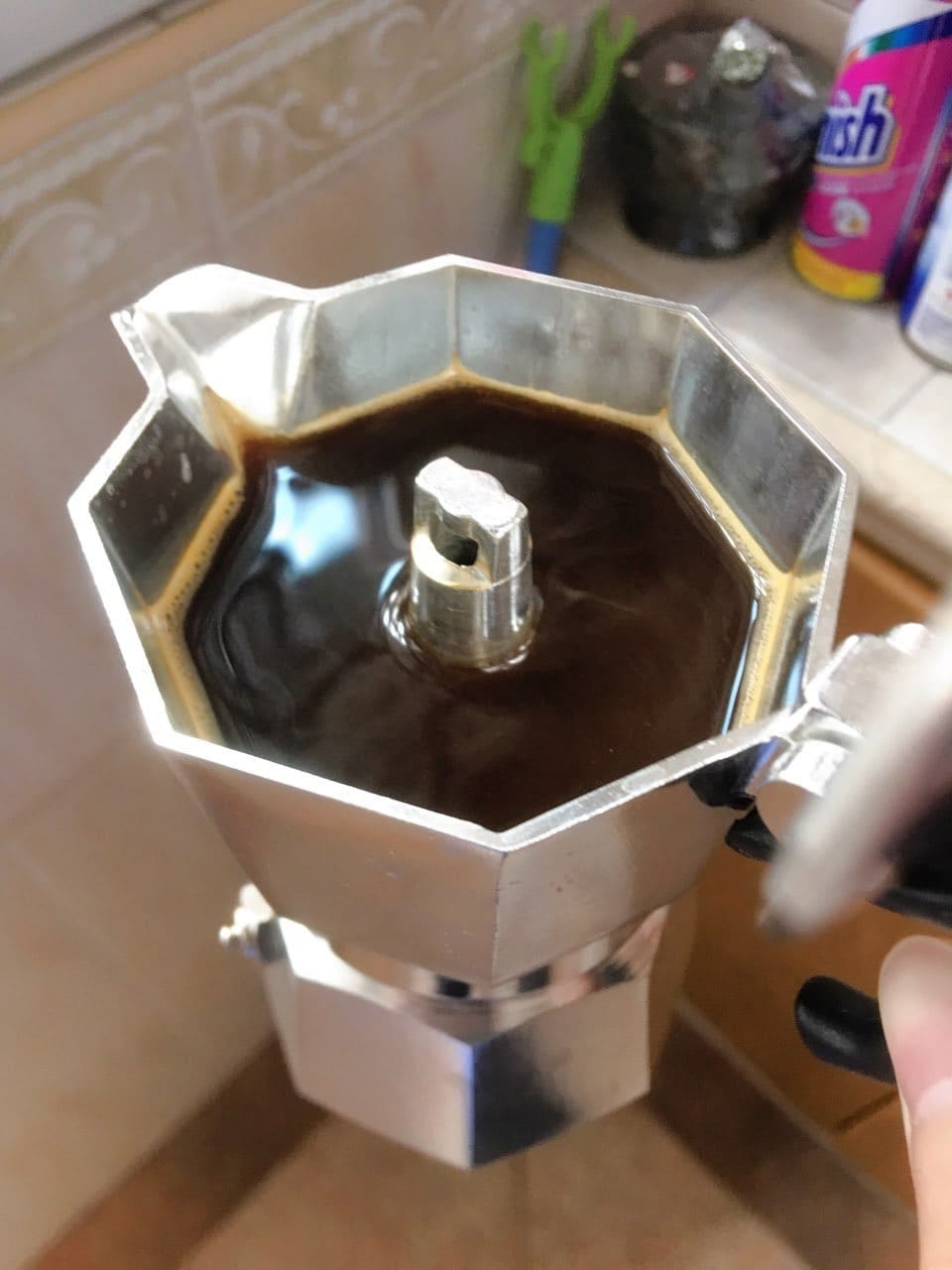 I wake up on mornings and brew my coffee either using a Moka Pot or a Nespresso machine. I heat up some milk and mix them into a latte, yum. Like a sort of ritual, I look forward to moments like these every morning. Applying the advice I see in my interviews, here's me adding a Buy Me a Coffee link that made $3 so far👇